Arun Sports Arena
Open Monday to Friday
Closing at and at
Please call to discuss individual, group, party or function booking for either Saturday or Sunday evening.
Ford Airfield
Rollaston Park, Yapton
West Sussex
BN18 0HY
United Kingdom
Tel: 01903 255155
Email: info@arunsportsarena.com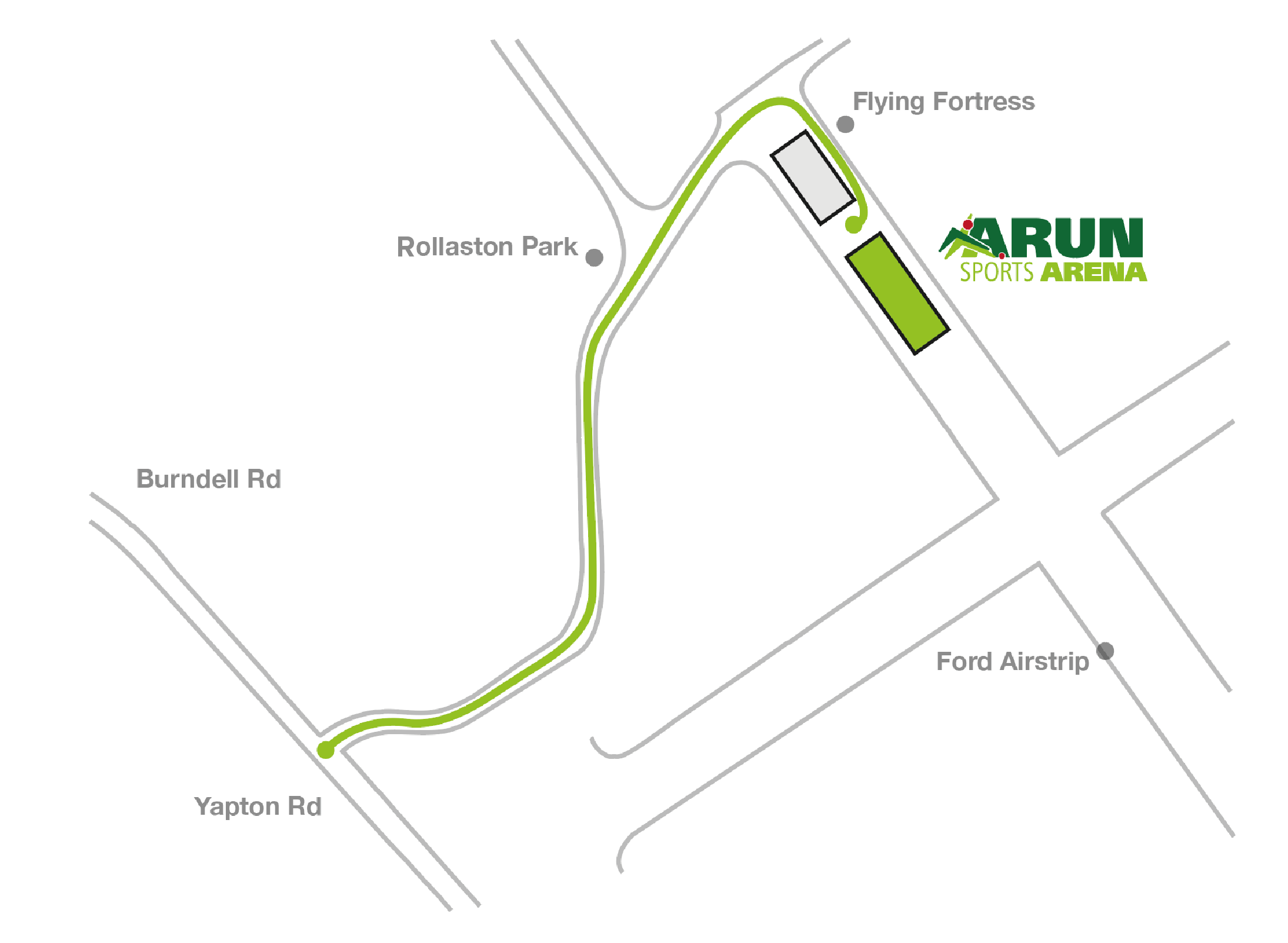 Directions
1. Turn off Yapton Rd towards Rollaston Park
2. Follow the Road past Rollaston Park until you reach the green gate.
3. Take the right gate and follow the road down
4. Pass 'The Flying Fortress' to the left and you have arrived.
5. We are the green rectangle on the map 🙂
Or call us now on
01903 255155
If you want to get hold of us right away then you can call us at anytime of day between 9:00am and 10:00pm seven days a week.